Walk for Adventure
Discover new places, seek destinations with interesting views, look for signs of the past left by earlier residents of the land and the region's geologic history.
Rhode Island has dozens of trails to explore. RI Walks lets you keep track of your walks as you explore the different trails and the special places that land trusts, municipalities and the state protect. There are interesting landscapes, stone walls and important historic sites that may be hidden along the trail. Look for stone walls and other evidence of how the land was previously used.
Track your walks. Set a goal. Do you want to explore every trail in Rhode Island? Or a trail in every municipality? Or the 10 longest trails in Rhode Island?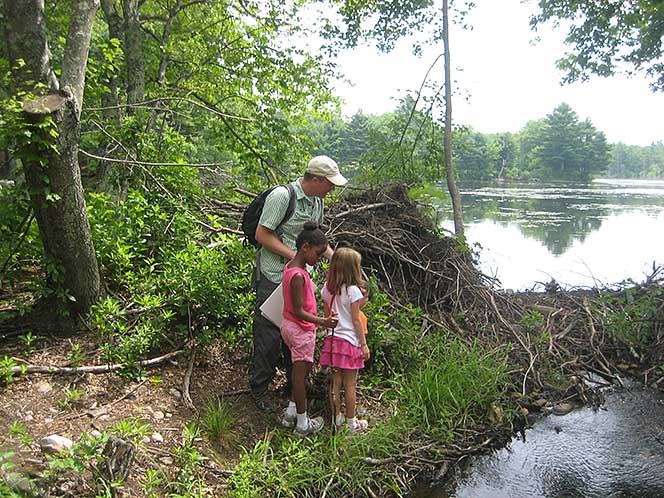 Photo Credit: Rhode Island Families in Nature